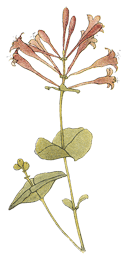 6. 8. 22
My dear fans, after more than 6 years I am finally back here! I am going to continue my artistic work. Some new videos have already been produced. I am glad that my dreamt visualization with roses of my For Elise recording has finally been born. You find it here, as all recent music videos: Current "ROMANTIC CLASSICS" Videos on YouTube, in chronological order.
My one person film studio produced several commissioned videos this year, most of them unfortunately (still) not public. Six visualizations of music for a CD release to come. You may see already my two biography films about the philosopher und unconventional therapist Dr. Günther Wiedemann (only in German). You always find all current videos here My Current FilmStudio Videos on YouTube. I would like to mention that my documentary "Richard Wagner in Venice" is shown in the Richard-Wagner-Museum in Tribschen (Switzerland).
I know I should renew my whole website. Especially for the use on smartphone. So far I programmed my website myself which made possible the very special design. In future I will use a common website system to spare my time and power for my main artistic acitivities. Please understand that postings will remain rare, and that it will take still a longer time until the release of my new website. For regular updates please follow me on Facebook (You find the FB link on top).
21. 1. 16
My dear fans, unfortunately, I never find time to translate my news. I use my translation capacities for the translation of the Lied texts and annotations for my Music Videos. Please use my public Facebook Artist Page or these links to My Latest Music Videos (on YouTube) resp. My Latest Documentaries and Animal Films (on YouTube). These links will always stay up to date. Heartfelt greetings from Berlin!
18. 7. 13
Dear English speaking friends of my musical activities,
After a one and a half year silence I warmly welcome you here again, at my completely renewed website.
It mainly had to be adapted to my new double life as musician and film artist.
While I did my full time job of singing, piano playing, lied recitals with introduction, investigation, two CD productions, organization, promotion and piano lessons, I from 2008 discovered the world of the computer and film production and produced many music videos and commissioned films - "on the side", during the evenings and nights! There was no time left for recovery, a burnout in 2011 the natural consequence. Since then musician and film artist do no longer work simultaneously.
The musician gets active, as soon as an attractive opportunity occurs: i. e. a beautiful sounding piano with sensitive touch, good acoustics for singing, pleasant location. For concerts: organization available and a gage possibly higher than the expenses.
In December 2012 I could make recordings at a beautiful sounding American Steinway from 1905, using my professionnel DSD equipment. The recently published cheerful Haydn lied is born here. Haydn Recording (on YouTube)
At the beginning of 2013 the film artist extensively tested three film cameras, bought one of them and in March used it for shootings in Venice. The first film from that material, "Richard Wagner in Venice", was published at his 200th anniversary in Mai 2013. For the first time I use an off-speaker who reads Wagner's and Cosima's texts, and I am glad to have found Heinz Stolze (Link to his Website) for that. The musician part of me contributed two excerpts of Wagner's Wesendonck Lieder as soundtrack. Wagner Venice Film (on YouTube)
I plan at least one more Venice film, and various other film projects - I have much more film ideas than I can realize!
Especially since computer problems, archiving and saving of the extensive visual material and technical innovations always hold back, an assistent would be very helpful! Now film lamps have to be bought, as they will also be necessary at my next commissioned work.
Fortunately the film artist works hand in hand with the musician and bit by bit visualizes the music recordings of the stock. Thus more music video publications will come.
Now I rather hope that you enjoy my new website, my music and videos! One more thing: Texts cannot be simply posted here, they have to be inserted into the website code. Therefore: if I do not write anything here for a longer time, please look at my Facebook page .
Greetings from Berlin,
Ute Neumerkel